Stolen Safety Cap

Item
Description
Edit
Part of the Story Quests of the Lost Tools.
Also part of this are: Stolen Safety Lamp and Stolen Shovel.
Trade value
Edit
None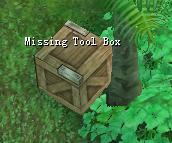 The lost or missing tools can be found in the Missing Toolboxes which are located in the following locations:
1637,2778
1612,2716
1590,2753
1544,2705
1532,2740
1571, 2681
1547,2646

Ad blocker interference detected!
Wikia is a free-to-use site that makes money from advertising. We have a modified experience for viewers using ad blockers

Wikia is not accessible if you've made further modifications. Remove the custom ad blocker rule(s) and the page will load as expected.